Why I Walk...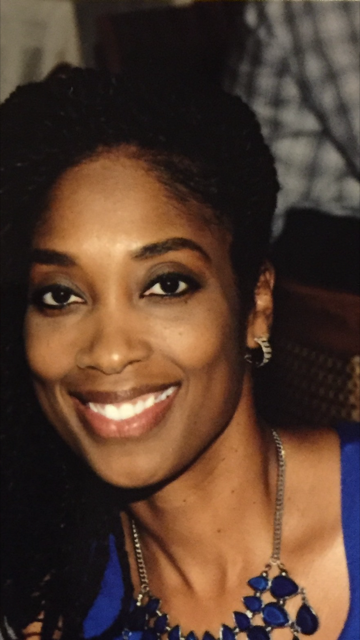 I walk for me. I'm 44 years old and life has never been the same. Walking is something we as adults take for granted. But Lupus gave me a quick reality check. I walk because Lupus had taken over my kidneys, my legs, blood pressure, blood sugar, joints, skin, hair, and a pleather of other things.; but most of all my pride. Lupus stripped me so I had to rely on my husband, children, parents, sisters, cousins, and great friends for everything. I was taking so many pills and needles I had alarm clocks set to remind me. Pain, swelling, and more swelling it goes on and on. But who wants to go through all that. You don't wish this on your worse enemy. But God is great he gave me a great set of doctors and I'm doing ok! So let's join the fight for finding a cure!
- Angie Josey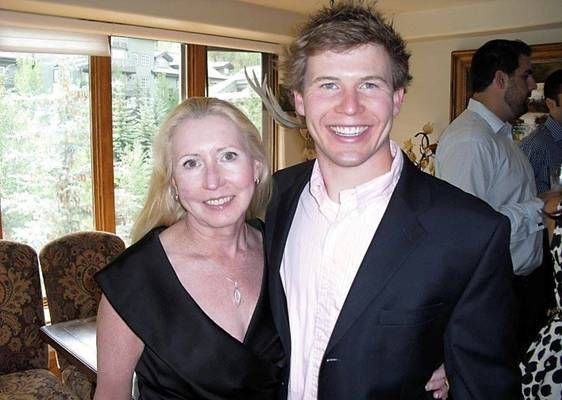 I walk for my mom. I walk because she is no longer here to walk next to me. I walk for all of those that are either too sick, are in too much pain, or are no longer with us to be able to share in this journey. However, this is not a story of tragedy - rather it is a story of HOPE. One of my favorite movies is The Shawshank Redemption. For all of those that have seen it (and shame on you if you have not), you might recall the everlasting quote that Andy Defrene provides in the film when he writes to his dear friend Red: "Remember Red, hope is a good thing, maybe the best of things, and no good thing ever dies." I walk in the hope of a brighter future for lupus patients. I walk because I know my mom would want me to fight for a cure as tirelessly and ferociously as she did throughout her entire life with the disease. I walk for my mom - and for the HOPE of a better tomorrow.
- Perry Choren
Why I Walk…
I was diagnosed with Lupus 16 years ago and this will be my very first walk! Why exactly did I finally decide to walk? I decided to walk for…
My children, who are literally my life line and my motivation to fight. This walk will help them learn more about faith, strength, and support. The faith of knowing that God will always be in control. Showing them my strengths, in taking control of this disease. Lastly, showing them how important it is to support your family, friends, and the community.
The Unspoken. I have come across so many Lupus survivors that are afraid to even mention the word Lupus. Afraid because of what others may think of them due to the physical changes that occur with Lupus. Not to mention, the fear of not knowing how Lupus will impact their lives. I understand their fears, but no one will understand if we remain silent.
For those who don't know. So many people are still unaware and confused about what Lupus really is. This walk will bring awareness to them by sharing my story.
When I tell people that I have Lupus, there are always two consistent responses.
1. You don't look like you have Lupus (My response: Well what does someone with Lupus look like?)
2. What's Lupus?
Although I am the one with the Lupus Diagnosis, I am walking to teach my 3 children about faith, strength and support, as well as those who suffer silently and sometimes alone. I am walking to define Lupus to those that simply just don't know about LUPUS.
--- Kelly D'Andrade
Why I Walk...
In 2013 I was diagnosed with Lupus. I really did not know what to think when I was told this. I was nervous and scared at the same time. I had no idea what Lupus was or what I had in store for me going forward. I found a great Doctor who was able to talk to me and explain what Lupus was and how it affects the body.
Some things that were difficult for me at first include being told that I had to avoid the sun or be sure to be covered up when I am out in the sun. While this may not seem like a big deal to many people, I enjoy going to the beach and cruising to the Caribbean. It was also shared with me that Lupus could affect my eyes and kidneys.
I could not imagine having anything happen to my eyes and not being able to enjoy the beauties in life. I have been very faithful with having full eye exams each year. I am thankful that as of now, I have not had any eye damage. Then I thought about my kidneys. What does that mean? How does one function with kidney problems? I have a terrific doctor who does lab work on a regular basis and checks for the pertinent information.
How else do I deal with Lupus? I have a loving and supportive husband who has done a lot of research about this disease and is always there to support to me. And last but certainly not least, I met a great group of Lupus survivors/supporters right here in Hampton Roads, Virginia. They are a great group of people who show you that no matter what you are dealing with, there is someone here to support you along the way.
---Lisa Anderson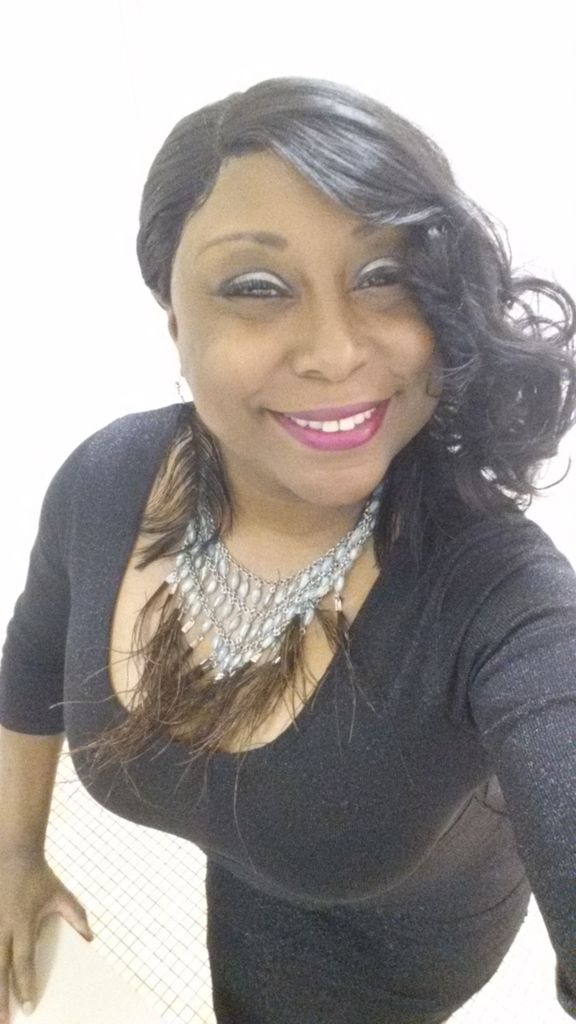 Why I Walk...
In 2005 I was diagnosed with the disease, "Discoid Lupus Erythematosus" (DLE). It has taken over 85% of my head and has left disfiguring scars on my scalp in addition to hair loss. There is no cure for this nasty booga, but there is treatment. Some of my symptoms are; hair loss, large red rashes to the scalp that scar, itch, and keloid. Fatigue plays a role as well.

When I first learned that I had DLE I was angry & afraid, but over the years I have learned to laugh out loud at myself. Underneath the smile, makeup, and hair is a SURVIVOR who lives out loud, takes risks, and life by the horns.

Once they find a cure, because I am trusting in that they will, I will still be slaying them with my wigs! I walk for those who can't afford treatment for injections, expensive shampoos, or topical ointments. I walk for lupus survivors that have crippling joint pain and can't get out of bed to care for themselves. I walk in the memory of every person whose kidneys, liver, or heart has failed because of lupus. I walk because I have lupus, it doesn't have me!
---Shante Mcgee
Why I walk...
After a merry go round with doctors trying to figure out why I wasn't "feeling like myself" I was finally diagnosed with Lupus in September 2014. For about a year and a half leading to that diagnosis, my body was just not normal. With muscle pain so severe that I felt like couldn't get out of bed, to the thinning of my hair, to breakouts of rashes on my body, to painful lesions in my nose and on my fingertips, to fatigue that left me with little strength to face a routine day. It reached a point where I knew something was terribly wrong. It seems as though it just appeared out of no where and escalated quickly. And after a wrong diagnosis to begin with, it would be a little more than a year that I would finally get the right answer.
This will be my first year walking. My motivation to walk is simple....for my life.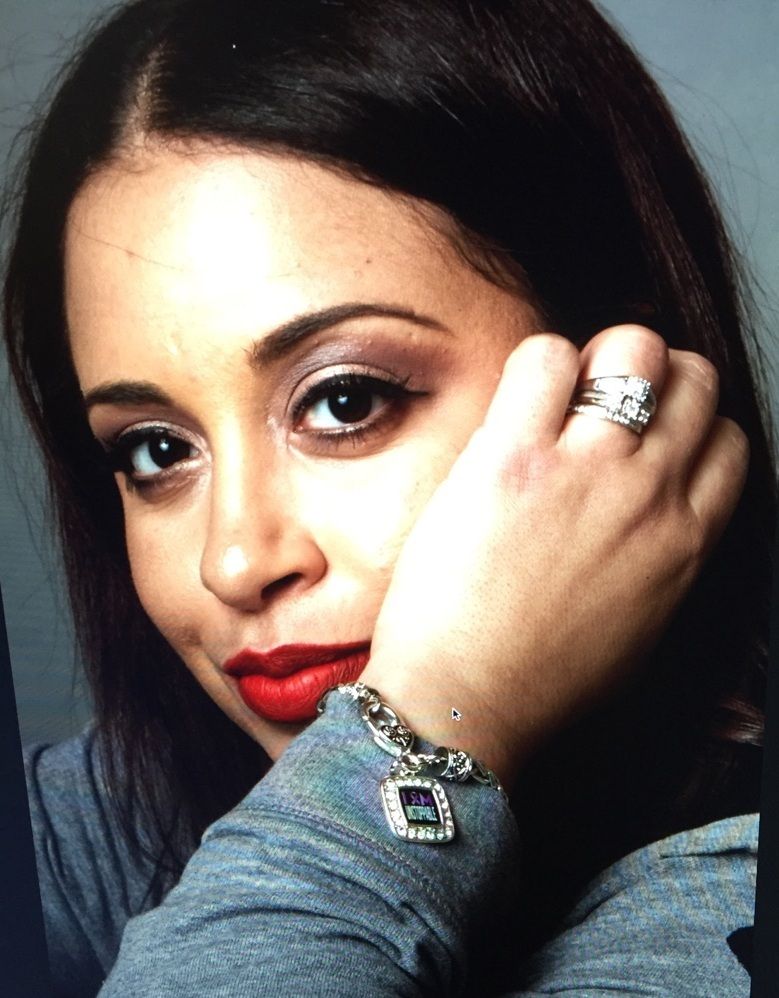 Everything that entails.. my husband, my two sons, my mother, my father, my family, my friends. Anyone that needs me. I want to be an inspiration to them and tell the world that though the storm may come, there's still the rainbow after the storm. Everyday hasn't been easy but I put my best foot forward each day. I am doing my part to make each day a little better than the day before. And with changes in my diet and products I use, exercise and proper medication, I am thriving. Besides working a full time job as a mental health counselor and being a wife and mother, I am graduating in May with a Masters of Arts in Human Services Counselor. So as the bracelet I am wearing in this photograph says, "I'm UNSTOPPABLE!!!"
--- Heather Burns
Share your story with your fellow walkers.